Your Local Automotive Locksmith in Decatur
With over three decades of experience, Ambulock is a local locksmith serving Decatur, AL, and the surrounding areas. Whether you are stuck at home and need to get to work or your kids locked your keys in the trunk, our highly trained locksmith is ready to come to the rescue.
Michael will come prepared to open your car or open your trunk, replace the keys, and do whatever it takes to get you on the road again. Ambulock is an insured company that only employs a skilled locksmith technician to work on your vehicle. Highlights of our service proposition include:
Fast response times
Come prepared to finish the job
Affordable rates
It happens to everyone sooner or later. Your key breaks in the lock or you lose the key and need a new one to get in your vehicle. If our schedule is clear, our technician will arrive in minutes — you won't wait for hours. We can open your locked car, pick the car lock, and create a replacement car key. If you need a transponder key, we can take care of you.
Total Vehicle Lock & Key Services
When you call Ambulock, you get a reliable car locksmith trained in the following services:
Car key duplication
Laser car key
Key fobs
Key cloning or key copy
Computer car chip key
Lockout services
Ignition repair
Car key origination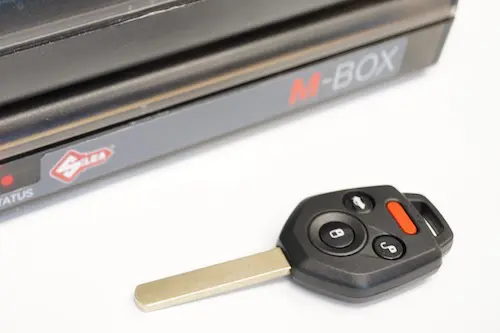 We Offer Remote Headed Key Fob Cutting & Programming.
We are familiar with a variety of keys, including tibbe keys, transponder keys, high-security car keys, chipped keys, laser-cut keys, and antique-class car keys. Call us when you need a relatively cheap locksmith who is also an experienced key programmer. We're proud to be a local locksmith that can do more than unlock cars, such as:
Car lock repair
Car key fob
Key copy
Chip key programming
Car key fob
Rekey car lock
Lost car keys
Car unlock service
Car door lock repair
Classic car keys
We also perform car ignition repairs. The exact steps for ignition repair depend on the make and model of your vehicle. Our technician performs the following, or similar, steps:
Lubricate the ignition cylinder with WD-40. Insert the key and try turning it. In most cases, further steps are needed.
Next, a special tool called an extractor, is inserted into the keyhole to loosen any debris that may be blocking the ignition. We'll clean out the ignition cylinder shaft and try again. If that doesn't work, repairs may be necessary.
Next, we may remove the dashboard panels to determine if anything is blocking the movement of the cylinder.
If troubleshooting doesn't work, we can remove and repair or replace the cylinder. This requires turning the key to the "ACC" position — we have other ways of moving the cylinder if the key is stuck.
Reinserting the new or cleaned and repaired original cylinder just takes a few minutes.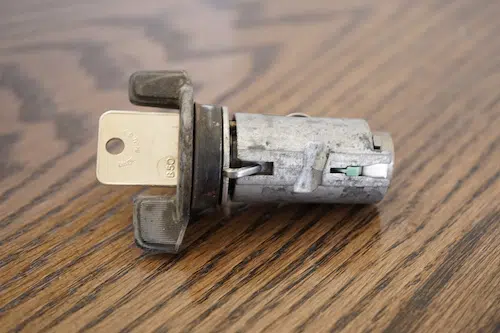 We can repair your ignition or program your key to start your car.
Ambulock is family-owned and operated. We treat your car like we would our own. If you are stuck in a parking lot or unfamiliar area, go to a safe place to wait for us to arrive. Make us your go-to local locksmith in Madison County. Contact us today.