Residential Locksmith Services
We Provide a Full Lineup of Home Locksmith Services
The security of your home is only as good as the locks on your doors and windows. To ensure your family and possessions are always safe and secure, you need to call the professionals at Ambulock. We offer a variety of house locksmith services from home lockouts to lock replacement and much more.
There are situations that bring about the need for lock rekeying. This is a great option if you want to use new keys, but don't want to change the locks in your home. The most common reasons for rekeying locks are:
Keys were lost or stolen
Your home was burglarized
Tenants have moved out
You believe someone has made an unauthorized copy of your keys
No matter what reason you have for needing our lock rekeying service, we'll rekey your locks and ensure they work with your new keys. To do this, we will remove the doorknob and remove the cylinder from the lock. We will then replace the pins within the lock to match the new key so that the new key will work with the lock.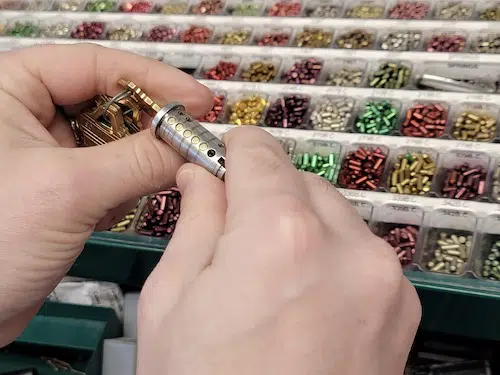 Let us save you money with our lock rekeying service for your home or office.
Getting locked out of your own house is frustrating and it can be downright scary. Because you're anxious to get into your home quickly, you might take drastic measures and try to break into your own home by breaking a window or a lock. This is the last thing you should do because you'll cause unnecessary damage to your home that is expensive to repair. Instead, call the professionals at Ambulock. We will come to you and can use our special tools to unlock doors and get you safely back into your home.
If you want to take the security of your home to the next level, then smart lock installation is for you. Our professionals are experienced with all types of smart locks including stand-alone electronic locks, digital door locks, and high-security locks. A smart lock consists of a wireless transceiver, locking mechanism, and motor. These three components work together to ensure the lock is functioning properly. Before we install the smart lock, we'll check to make sure it's compatible with the existing lock. Then, we'll install the smart lock. You can then download an application to your smartphone which will allow you to control the lock from your phone.
Our Other Residential Locksmith Services
The experienced locksmiths at Ambulock can install any type of lock including a deadbolt, deadlock, padlock, patio door locks, and sliding door locks. Our full range of residential services also includes mortise lock repairs, hardware installations, door adjustments, and lock repair. We work with the following reputable brands:
Schlage Locks
Kwikset Locks
Emtek Locks
Baldwin Locks
Medeco Locks and Keys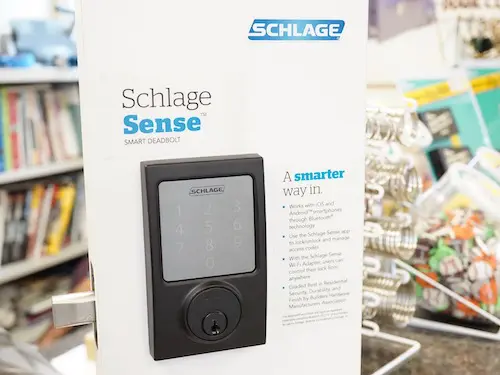 We can repair your ignition or program your key to start your car.
Superior Service You Can Count On
When you work with the experienced professionals at Ambulock you can rest assured you're getting the best in the business. All our locksmiths are licensed and insured which means you'll get superior service at a fair and honest price. We're a mobile locksmith with over 8 years of experience. We are a family-owned and operated company and we pride ourselves on constantly updating our skills to provide the best possible locksmith service for our customers. We service Decatur, AL, and the surrounding counties. If you need locksmith services, give us a call.